One cool thing about camping is that you get to meet a lot of really interesting people.
In fact, it is actually really easy to make friends not only as kids, but also as adults.
Other people on the road or who live in different campgrounds, typically have left their traditional social circles, so love to connect with others when given the opportunity.
And even better, we found campgrounds very diverse in walks of life, experiences, etc.
It is true that some people at campgrounds are strange, but no more strange than the people you might find in an average town or average school in America.
Maybe it is just the seclusion as a result of COVID, but I'd say meeting new people is one of my favorite parts of living on the road.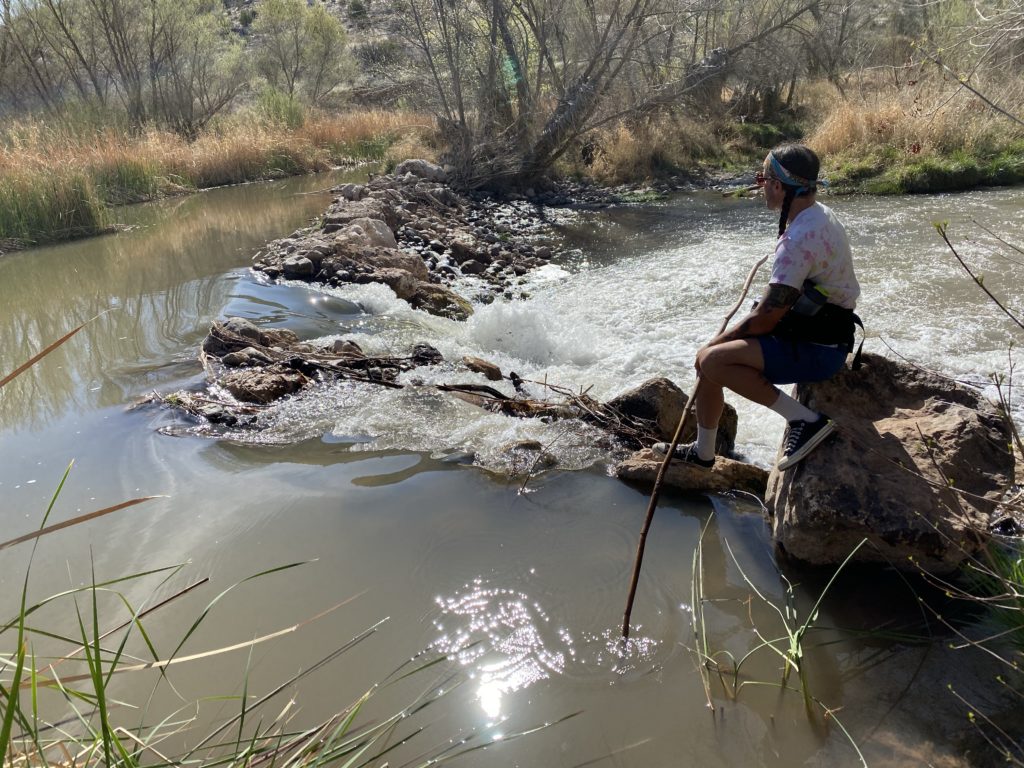 Perfume Sales
The kids quickly made friends with some neighborhood girls from California about the same age.
They kept finding plants and flowers that's smelled nice and insisted that they were herbs and spices.
They decided that it was time to turn them into perfumes and "sell them for free" to the campers around us.
So they placed an assortment of handmade perfumes in the middle of the path where people wouldn't miss them, and waited impatiently for the right person to walk by.
Potential customers included grouchy old people who quickly declined, friendly retirees (obviously with grandchildren) who politely humored the kids' requests to try a free sample, and a teenage boy who did t know what to say except to try not to make eye contact.
The first night they made $3 and a piece of candy each from their customers.
Not a bad evenings work.
Fort Arizona
Another thing that has been pretty consistent at most campgrounds we've stayed is the forts the kids have found, made, or contributed to.
This one, I'll call "Fort Arizona."
The kids had some fun times with this one.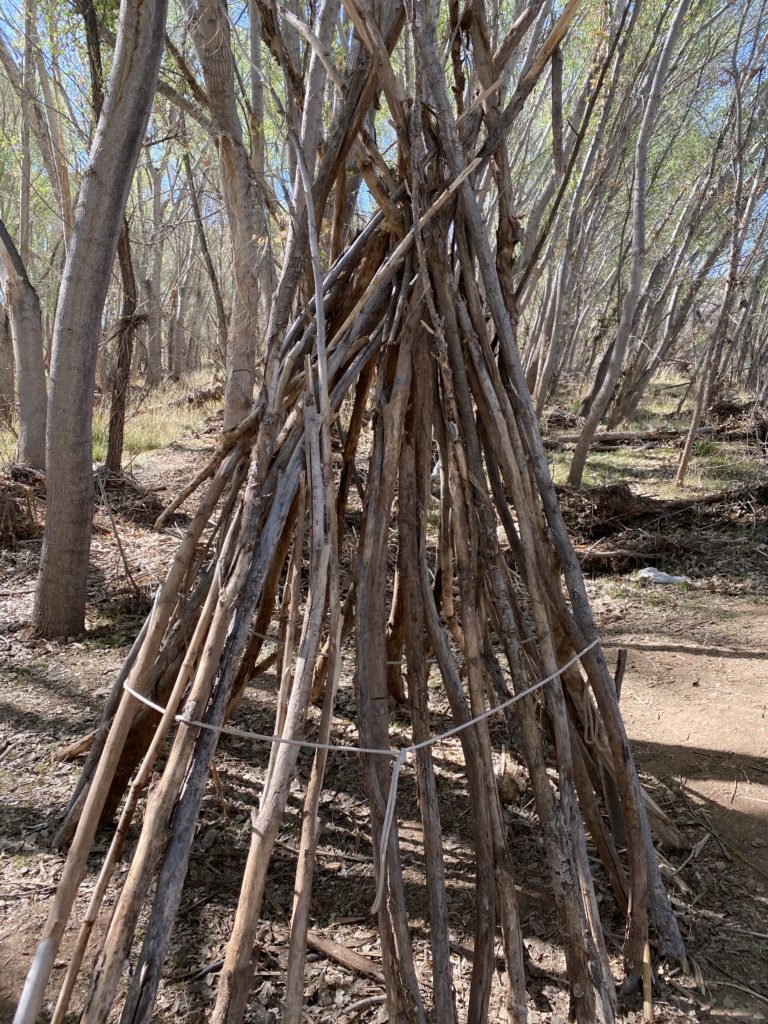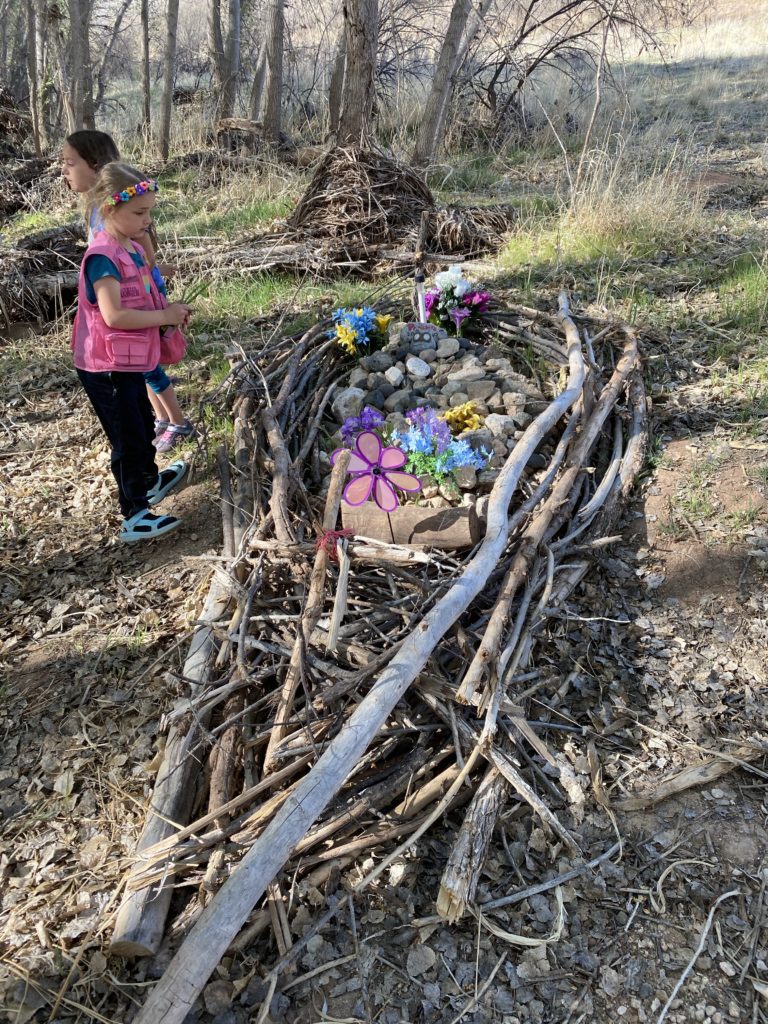 We even found a waterfall on a nearby trail.