After being home for a few months and getting a new rig, we were excited to get back on the road for a shorter trip before the kids started school.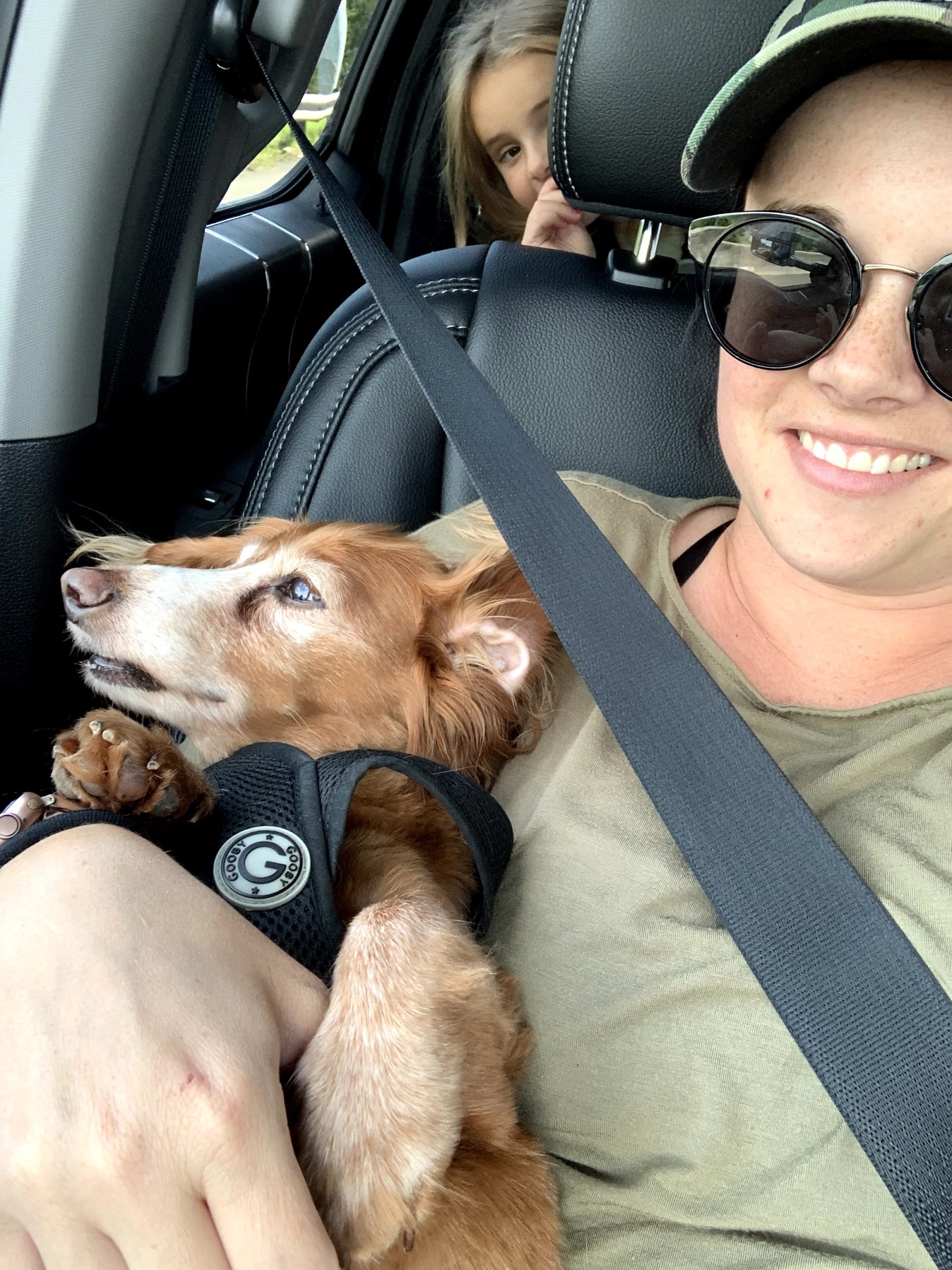 This time, the destination was Helen, GA and then North Carolina to meetup with some friends.
The trip started off great. Our first stop in Georgia had a nice pull through spot for us as I was getting my bearings with a 40 footer from a 26 foot.
But when we arrived to this really well reviewed campground in mountainous region in Georgia is where the problems started…
First when we arrived the tree clearance didn't seem great for our 13.5 tall camper. Fortunately we were able to make it to the gate without an issue.
Next, the gate guard didn't really know where we should go for our campsite but was nice enough to mention that the office was closed. Mind you that it is like 3pm on a weekday and the office was closed already? I was really shocked by this.
We drive up the mountain and find one of the areas with campers so we drive through to see about finding out camp site. 
We locate one that seems like it is ours but it isn't well marked so we aren't sure. We decide to drive through to make sure.
What we didn't realize is that the decline down the mountain was 7 degrees, the road was very narrow, the incline back up the loop was 10 degrees, and that a rain storm was hot on our heals…
Backing into a narrow spot
We go to loop around back to what seems to be our spot but there is an acute 30 degree turn we must make to get back into the camping area with a stop sign on one side and a cabin sign and trees on the other, down a narrow 1 way street.
It sounds like I'm making this up but it is the truth. The angle was the equivalent of the tip of a slice of pizza.
As we roll up to our spot we felt like goldilocks and the three bears. Someone was now parked in our spot.
We were only gone for 10 minutes.
After knocking on some doors we found the owner of the SUV and got it moved. 
By now, the rain had begun.
I tried a couple of times to get into the selected spot but here were the problems:
All of the spots were very narrow (8 feet wide exactly). Well my rig is also 8 feet wide.
There is a cliff on one side and a hill on the other side.
The spots were all very shallow. In other words I couldn't backup further than I wanted to be, then straighten out by pulling forward.
The road was narrow and winding.
There was a large tree directly adjacent to our spot so I wasn't able to spin my wheel properly while backing in without slamming my front fender into this tree.
The two neighbors (also worked there) and I tried this for 10-15 minutes with no luck.
We couldn't fit into our selected spot.
As the rain picked up, one of the neighbors suggests we pick another spot and take it up with the office the next day.
The person who picked our spot obviously didn't read the notes about our rig size.
We move on down the hill slightly to a new spot that looks a lot longer.
However, as we are backing in we realize that although the spot is longer and there are no trees preventing my truck from turning, there is a WiFi pole right at the edge of the spot.
As I mentioned previously, each spot is very narrow. About the width of most large campers.
Why would they install the WiFi pole right there.
After about 30 minutes trying to back into this spot, we decide that it isn't worth scratching the side of the camper or knocking down the pole.
We even tried ratcheting the pole to a nearby tree to give us 6 inches more clearance.
Nope, we couldn't fit into our second spot.
The rain is pouring down at this moment in time. 
Everyone is drenched and frustrated at this point.
We look at the next spot down and it appears to be more parallel with the direction the road goes. 
So if I get the angle just right, I should be able to go straight back (in theory).
In practice, it wasn't quite that easy. But we did get her backed in.
Decided to grab a towel and open my emergency "Tall Boy" beer from a brewery we stopped at. 
Pro tip: when buying a camper for the first time or upgrading your, always carry an emergency beer. Keep it by the fire extinguisher and first aid kit but in the refrigerator.
It was the most delicious beer.
The problems don't end there
I'd love to say that is where our problems ended but that is not the case.
Some of these things I normally wouldn't complain about but we had kind of a bad taste in our mouths about the not so "big rig friendly" aspects of the campground thus far and the lack of ability to get in contact with the office due to their odd hours.
While we were there many things were shut down at random times.
The locals said that they were having a tough time finding people to work.
For example, the day after we got there the kids wanted to go to the pool and try the water slide on site – something we paid extra for, mind you. 
We got dressed and drove there but both were closed.
The only thing open was a jam packed indoor pool up a big hill at the entrance. 
Later that week, I told the kids I'd build a fire for s'mores but the camp store with the firewood had closed at like 2pm. Awesome.
Little things like that kept popping up all week which made it annoying and not super relaxing.
But we stayed and made the best of the campground. There was a nice fishing spot and a quick hike to a creek with waterfall. Those were nice.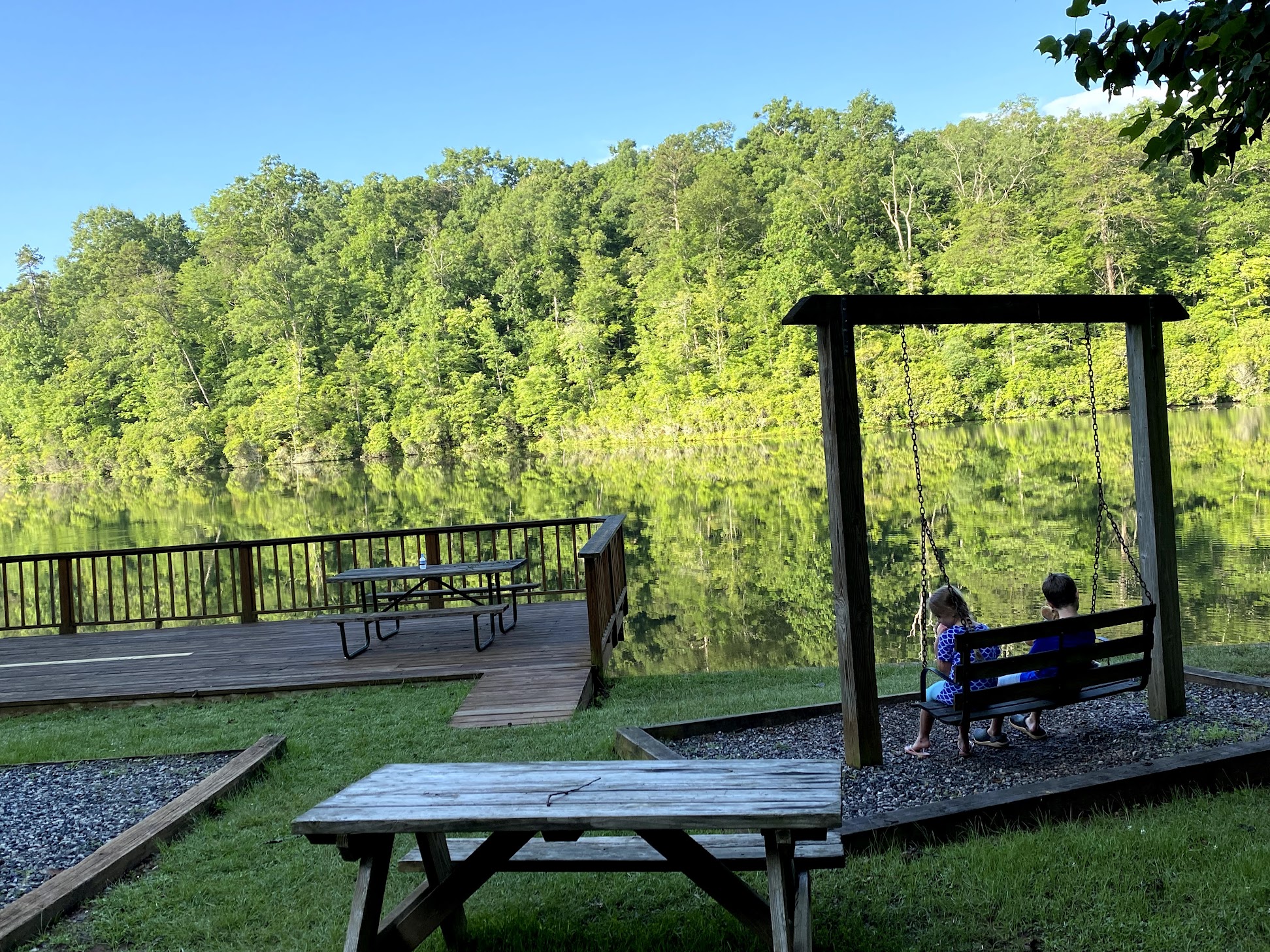 Of course these are all first world problems.  Eventually we right-sided the trip. The kids had fun. We finally made it to the water park when it was open. And hit up the Cabbage Patch Kids "hospital" in nearby Cleveland, GA.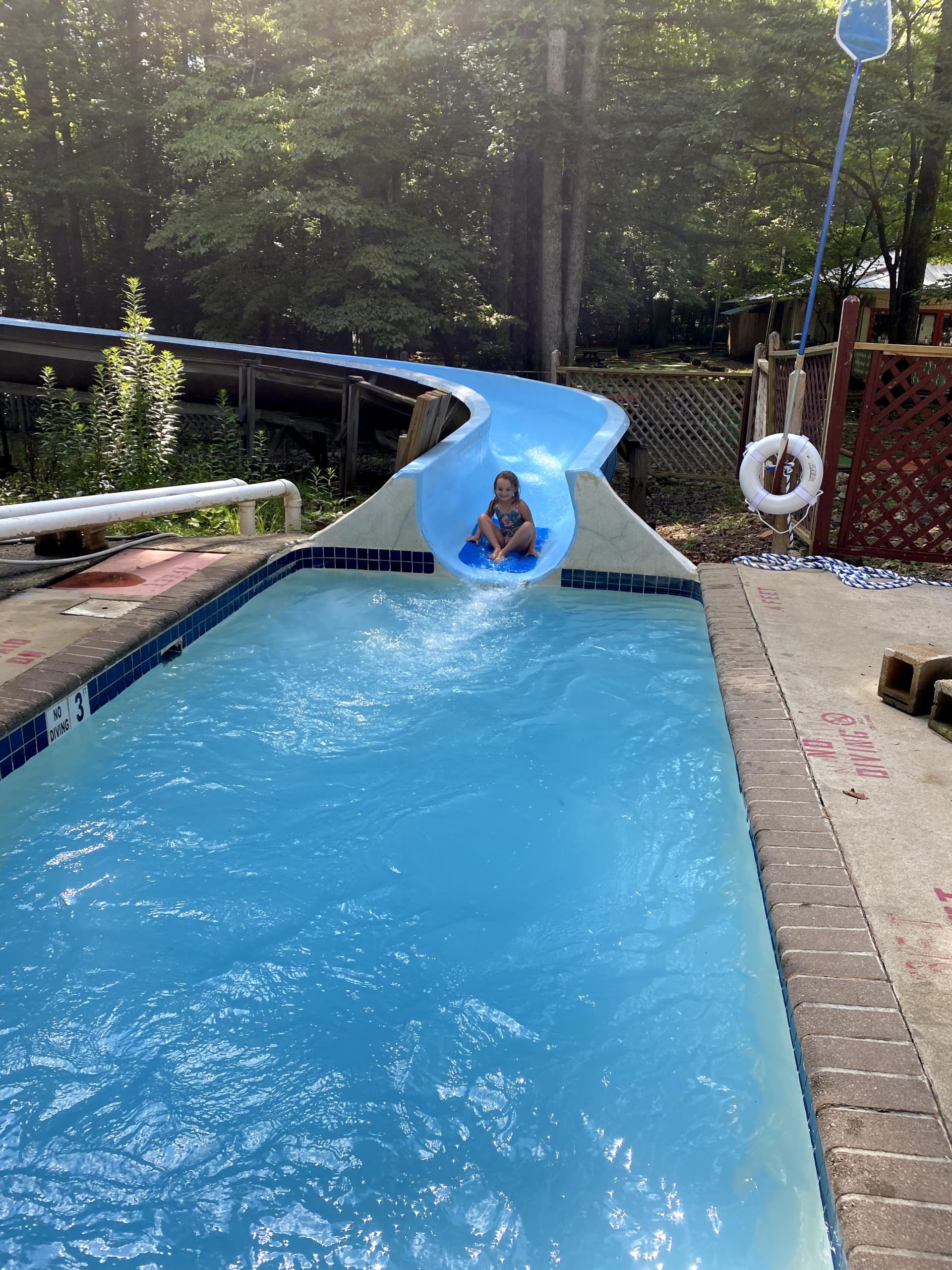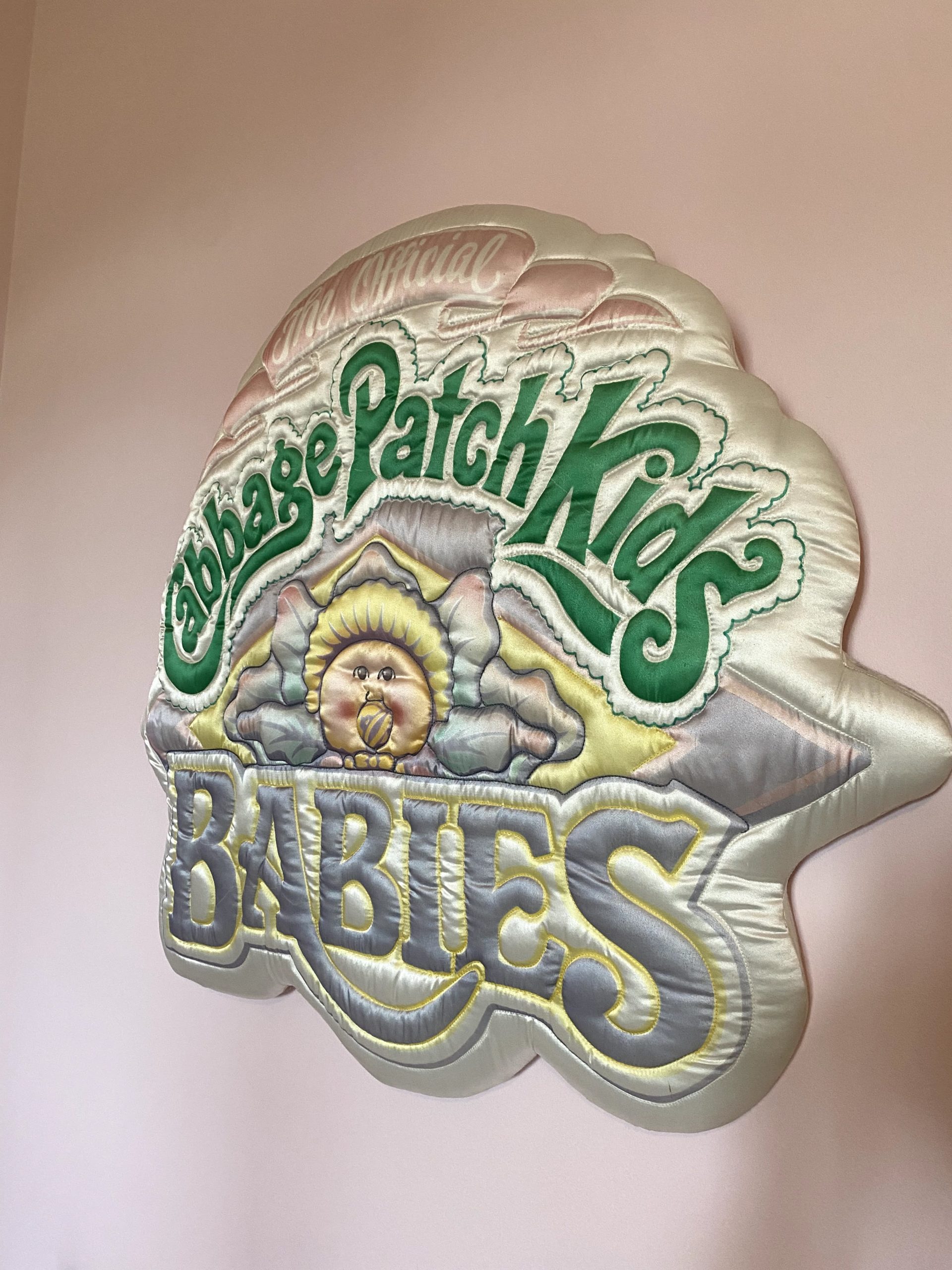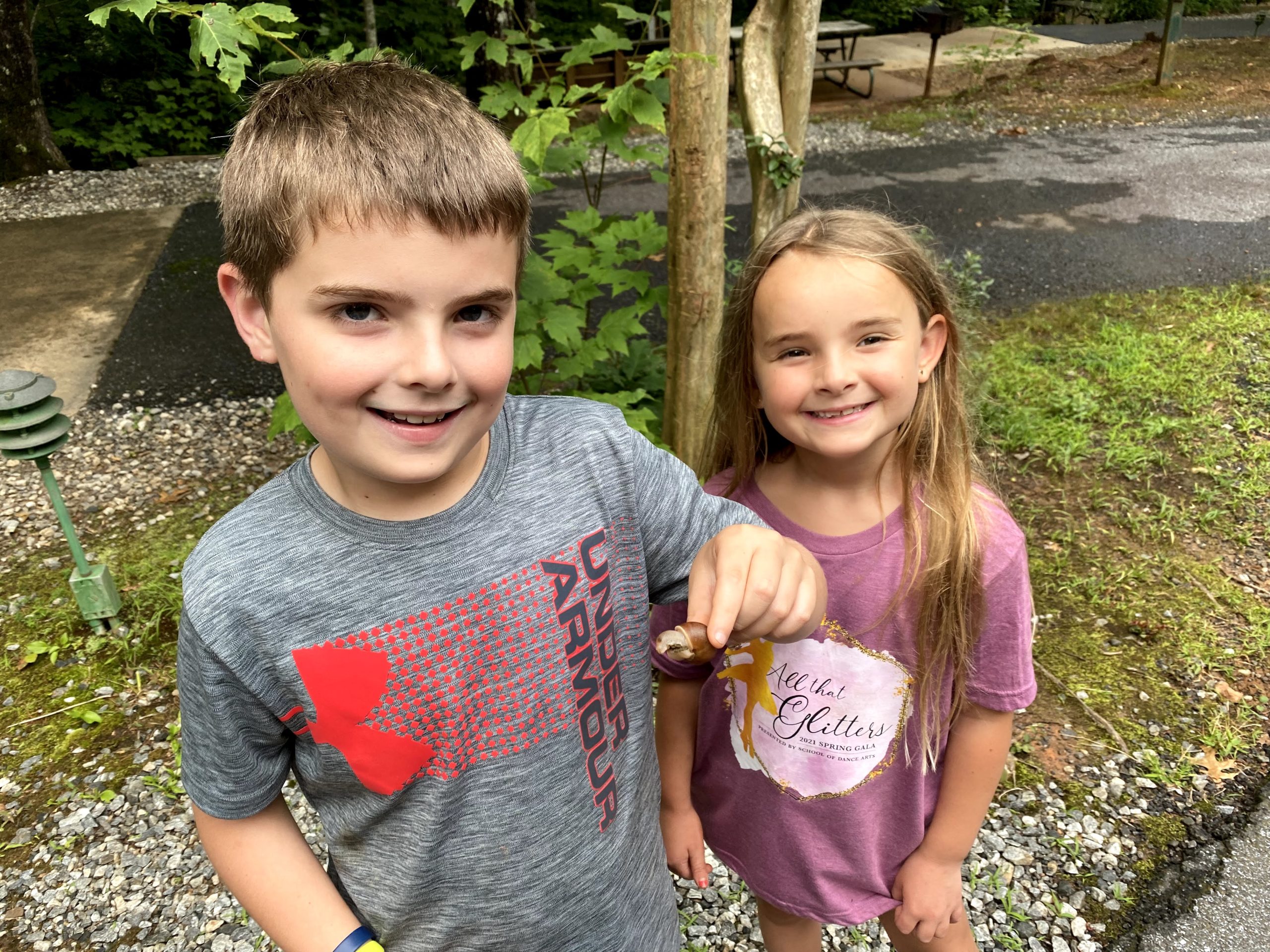 But from now on I'll make sure a campground really is big rig friendly with Google Maps before committing.