The kids finished school early today and I was done with work so we hit up one of our bucket list items – Slide Rock State Park in Sedona.
Sedona is one of those majestic places where the mixture of red rock, lush trees, blue skies, and great weather combines perfectly like a Long Island Iced Tea.
Just driving through town puts you in a good mood. Even though we were in traffic downtown, the spectacular views make it not so bad.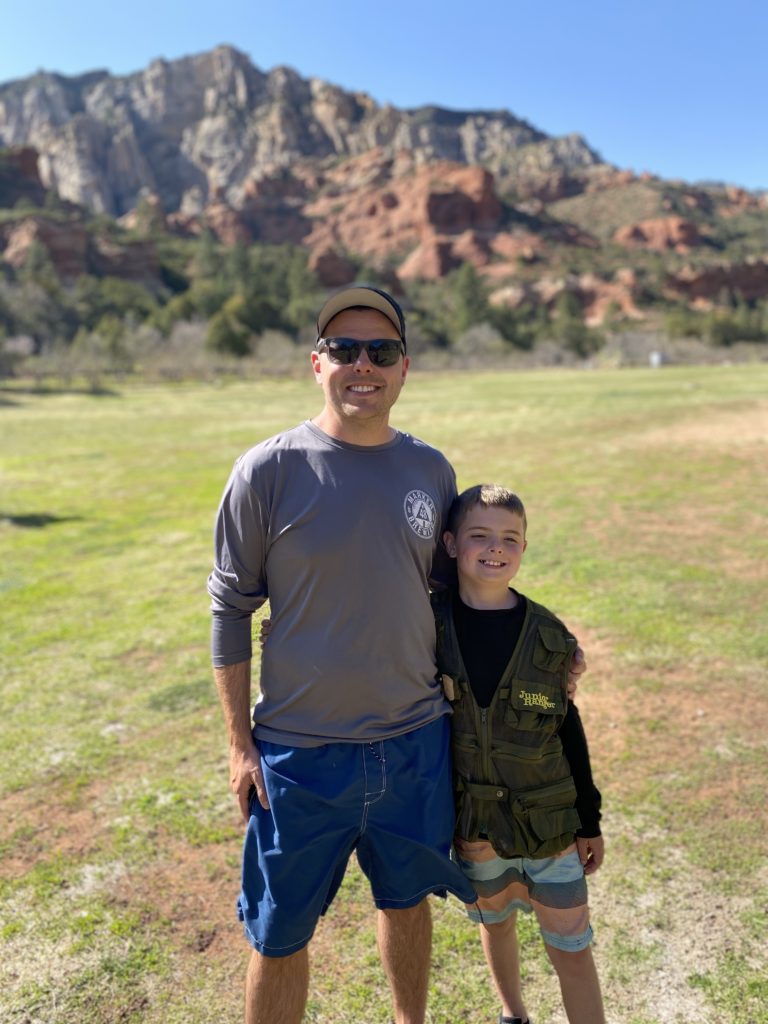 The natural rock slides are fun but the water was the coldest water I've ever swam in.
At one point, I knew I had feet but I couldn't feel them so did I really?
There were even deep places and rocks to jump off of.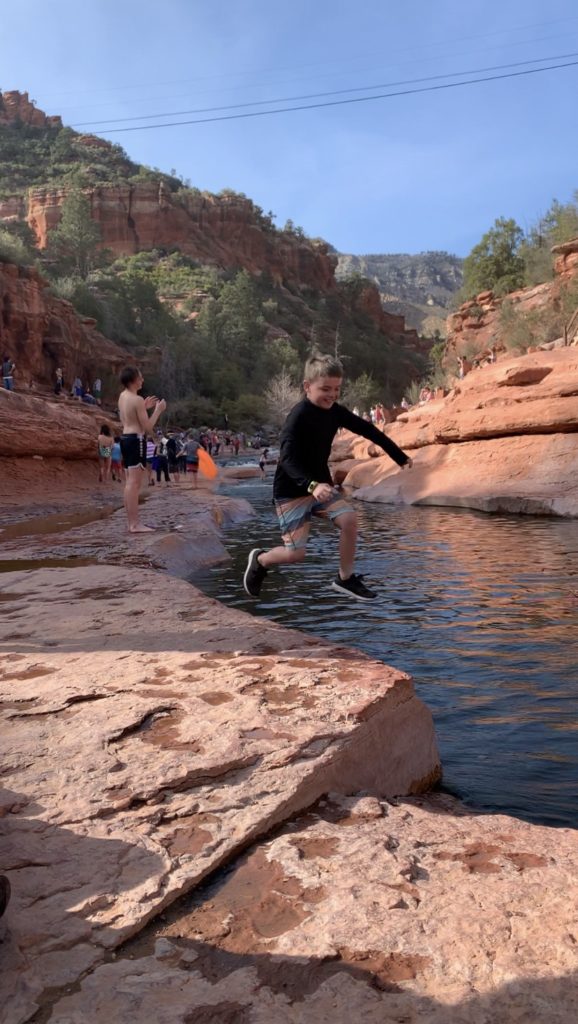 We didn't get to hike any trails this time.
Needless to say, slide rock was a fun way to spend the afternoon. Highly recommend.
But go early and expect to wait in line. The ranger said they are always busy.