This national park is kind of odd because you don't hear much about it like you do with parks like the Grand Canyon or Yellowstone.
However, after visiting I'm convinced that it is extremely under-rated. Everyone driving though Route 66 should stop in and check out at least a few attractions on this 28 mile detour.
The park has something for everyone – amazing canyon vistas like the Grand Canyon, original Pueblo structures if you like history, Petroglyphs and ancient ruins like Mesa Verde, dinosaur museum, fossils and archaeologists you can watch work, Route 66 nostalgia, and the main attraction: petrified wood that has turned into amazing rock.
Painted Desert
Painted Desert is very similar to the Grand Canyon. Not quite as "grand" but amazingly beautiful none the less.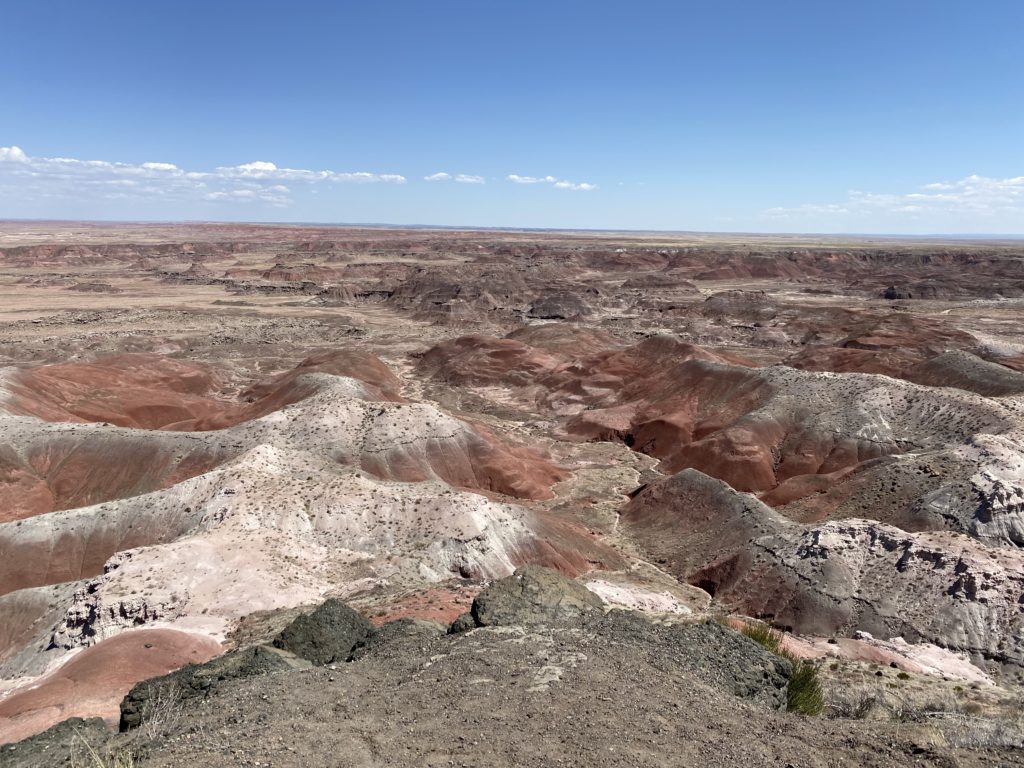 We all loved it. Even Low Rider.
Newspaper Rock
This is a large collection of Petroglyphs, hand prints and symbols from ancient tribes.
While you cannot go right up to them like you can in other places, they were definitely cool.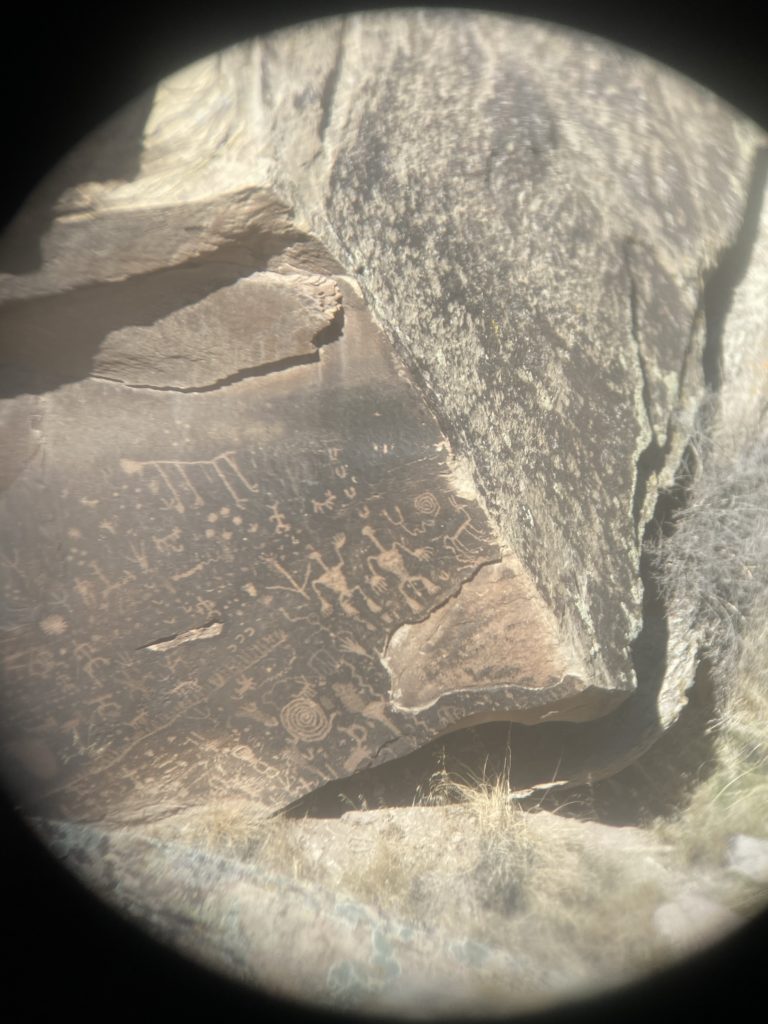 Route 66
One part of the park has an old car with the historic Route 66 in the background.
Blue Mesa
I asked 2 different employees at the park what their favorite part of the park was and they both replied "Blue Mesa."
One was a park ranger, the other was an paleontologist who was chatting with kids and actually cleaning up dinosaur fossils.
He said this is also where they find most of the dinosaur fossils.
This was our favorite part of the park as well.
I'm glad we went a little further to the middle of the park where this is located.
There is a 3 mile loop where you can see the blueish grey cliffs (Blue Mesa) and a large collection of petrified wood in its natural environment.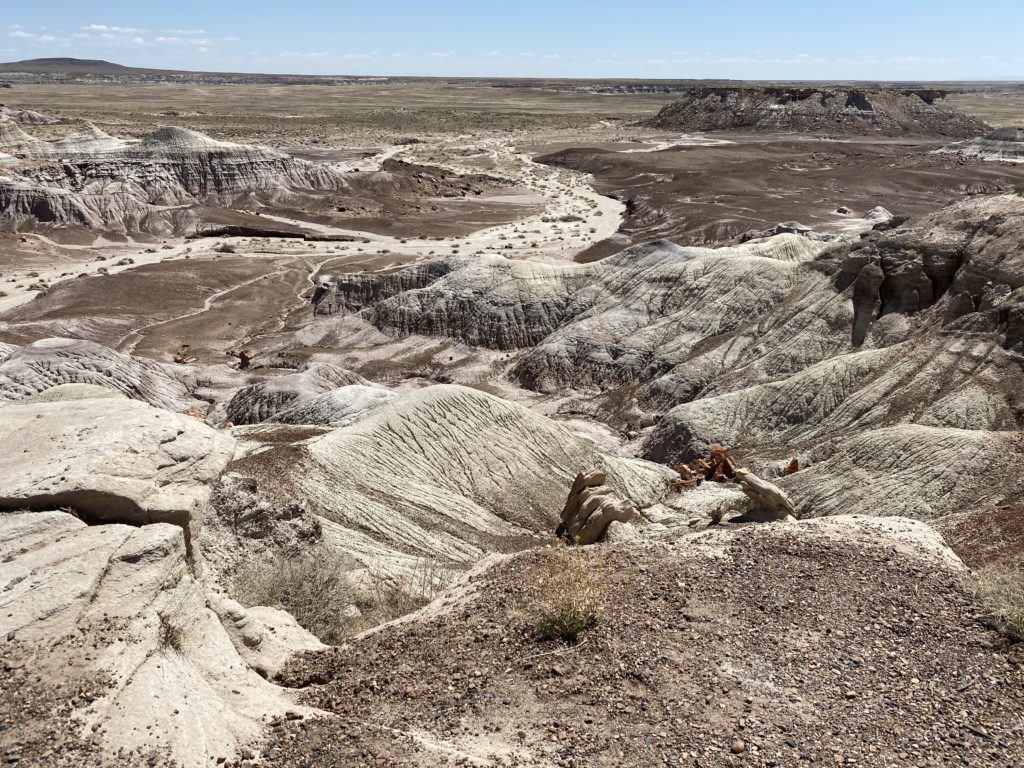 Photos do not do it justice.
The petrified wood logs that have turned to rock are glorious.
You can even see where the bark is on many of these.
Others simply look like wood chips (I could use in my smoker for BBQ) but are actually rock now.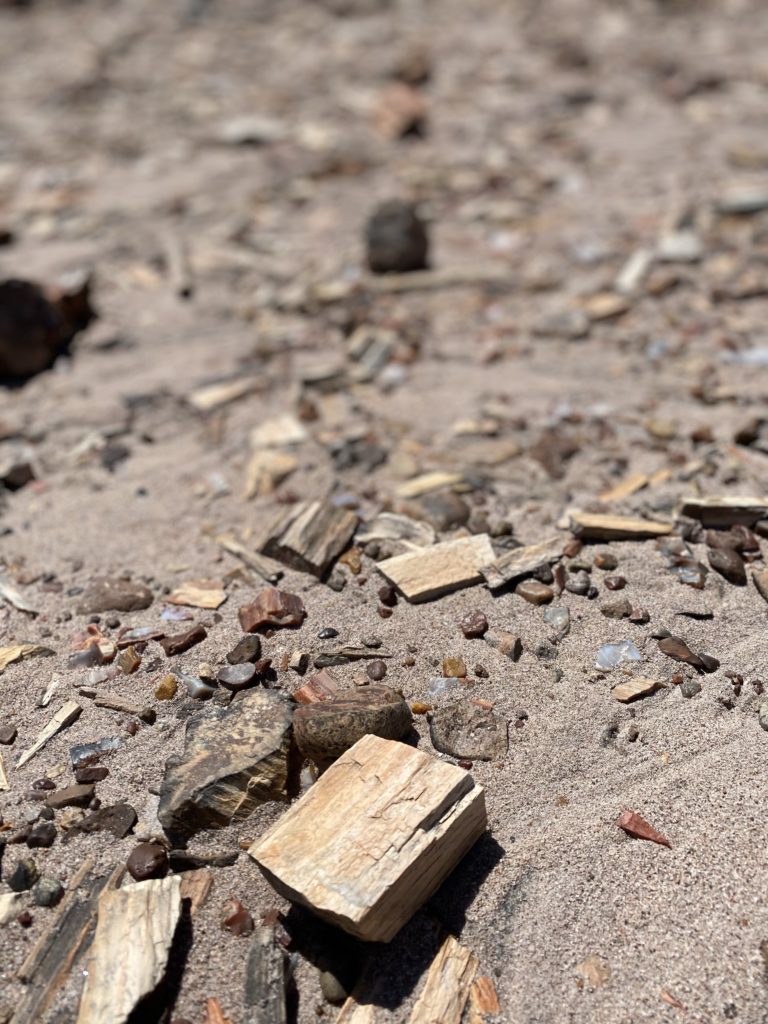 Needless to say, it brought back Kristi's inner child in wanting to collect pretty rocks.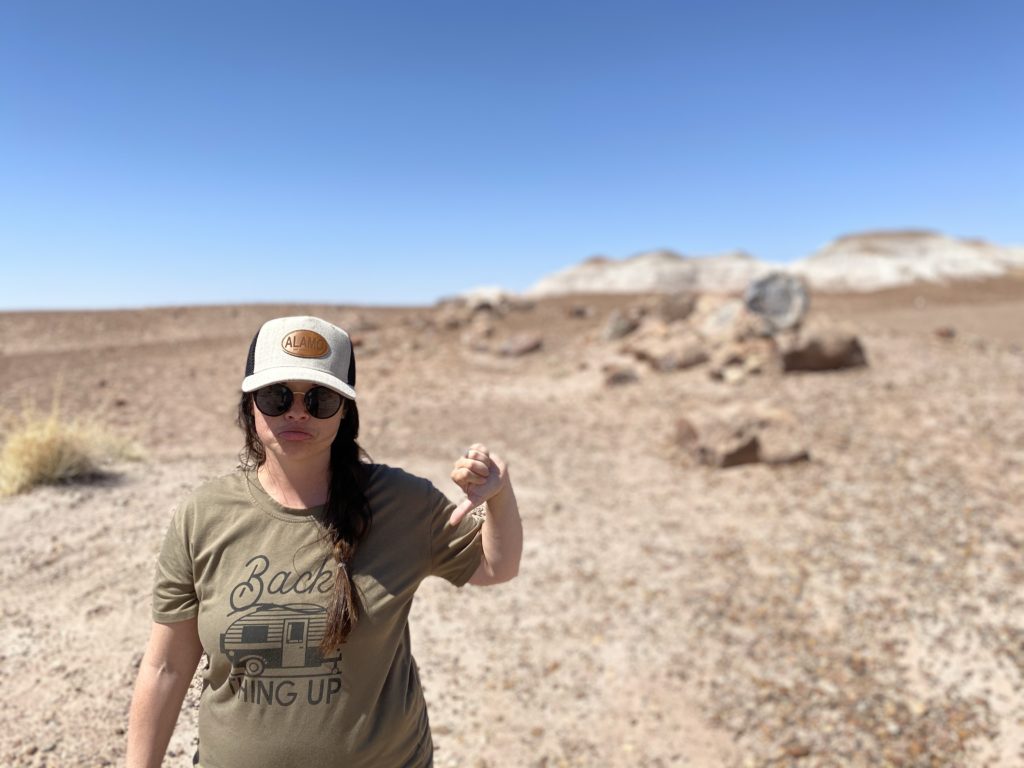 Jr. Ranger Program
I said it before and am really a believer now – the Jr. Ranger Program is incredible.
One of our stops in the park, the kids were so into filling in their ranger books that they didn't want to get out to view the panorama.
Brayden read his from front to back cover and both kids actually retained information from the books.
If you are driving through, take 2-4 hours to stop here. It is well worth the visit.