Jerome is one of the towns we have heard about from several people – from fellow travelers to Kristi's grandparents in South Florida.
We didn't know what to expect but decided to check it out anyway being that we were staying only 25 minutes away.
The town really unique being that it is built on a mountain side, much of the buildings are original from between 1899-1910. It also has a stellar view of the mountains of Sedona and snow-capped Flagstaff in one frame.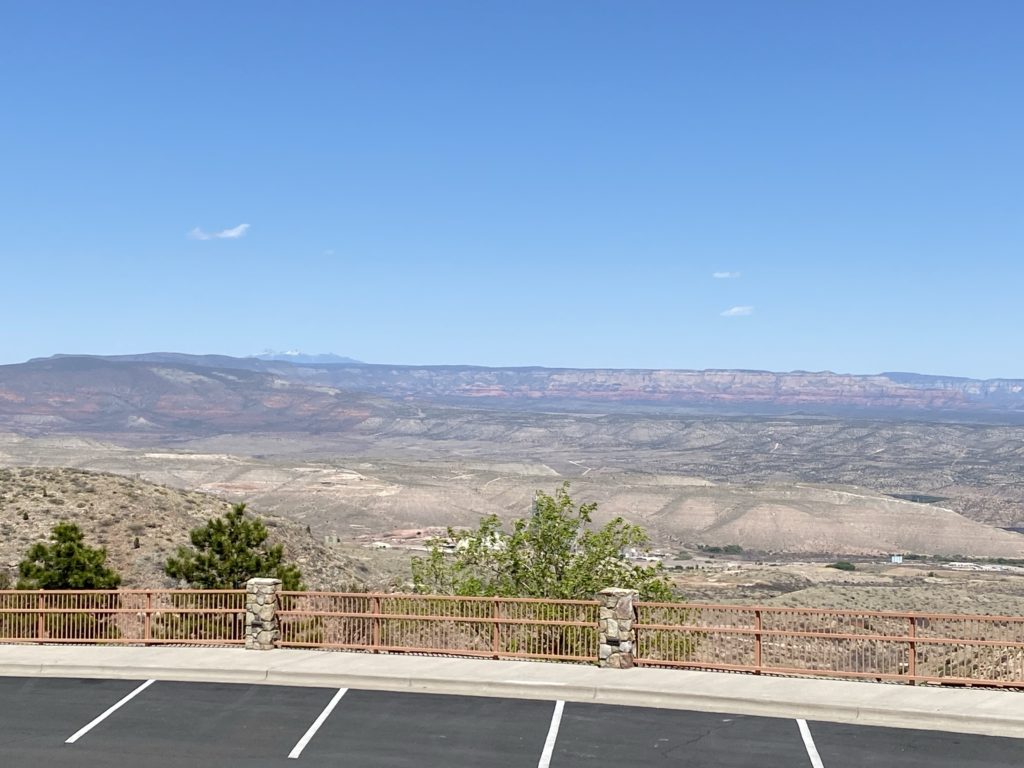 Historic State Park
We started the day at the state park, the former hilltop mansion of the owner of the main mining company in Jerome.
This museum had a fantastic collection of mining memorabilia original to this area, plus great scenery.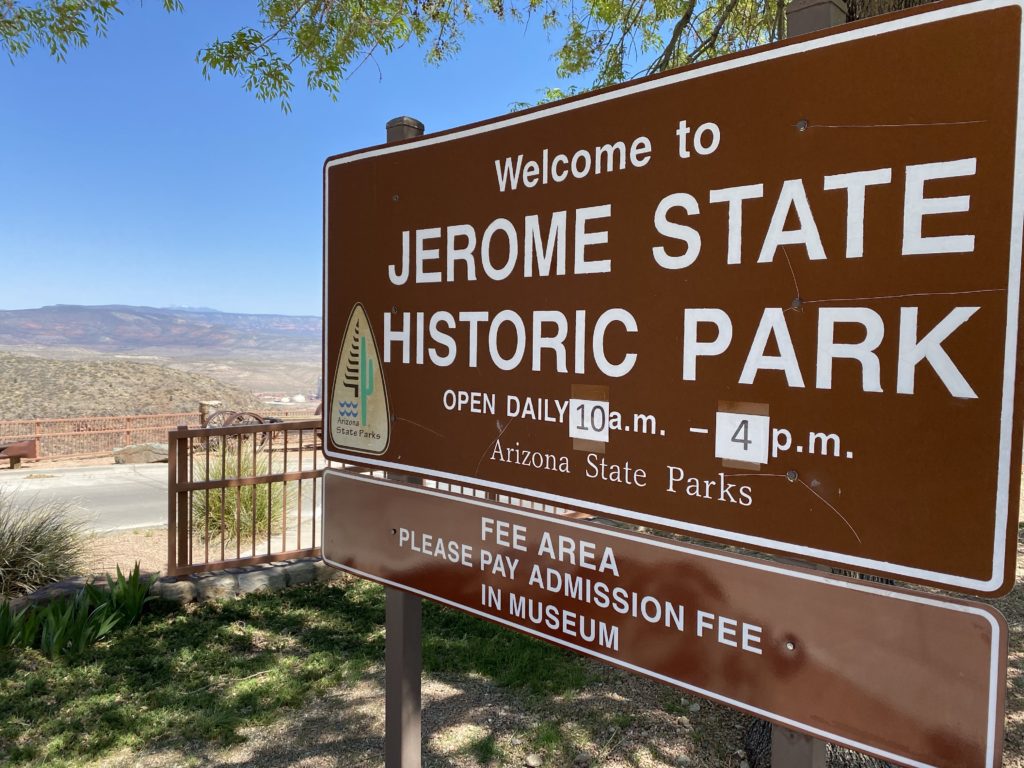 My favorite exhibits:
Stand over 1900 foot mine
Next door to the museum, you can stand on safety glass over a 1900 foot mineshaft. That's 2x the size of the Eiffel Tower.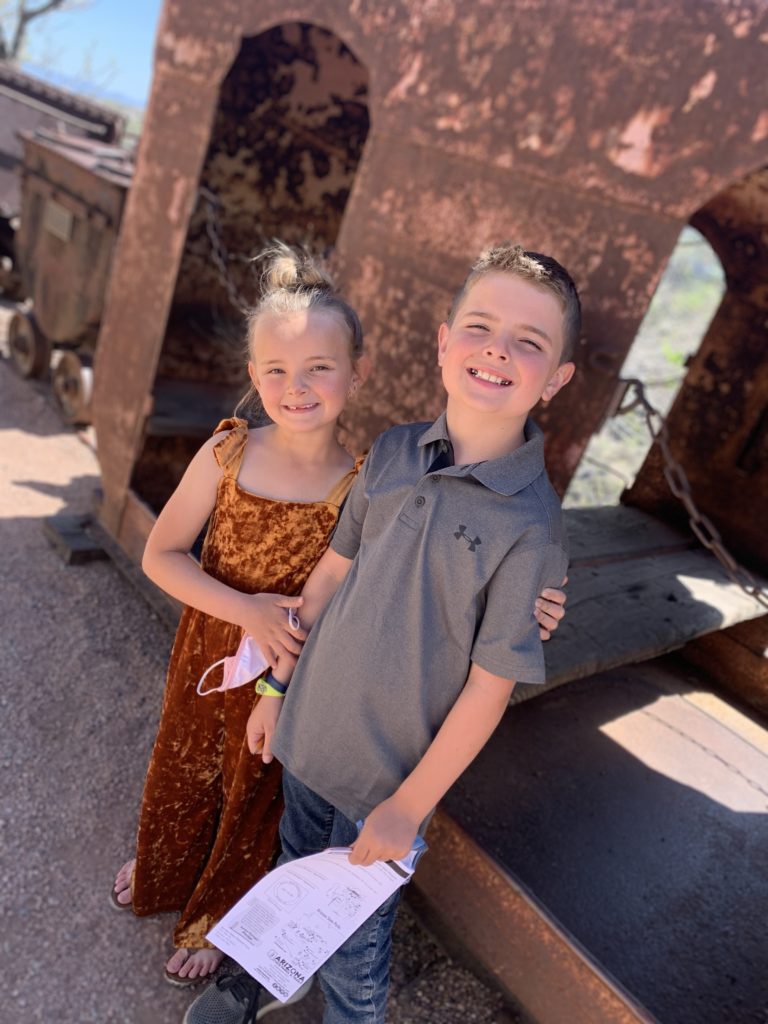 Downtown
The downtown area is really rustic and artsy. Most shops have stuff from local artists, or even that they are the artist themselves.
Blown Glass
One of the first places we stumbled into was this studio with an artist blowing glass.
This was one of Kristi's highlights of the trip as she has wanted to do this for years. Today just happened to be her day.
Kaleidoscope Store
The artist at the blown glass place recommended we take the kids to the Kaleidoscope store where there was a line to get in.
They had a ton of unique and hand made kaleidoscopes.
They even offered to take our pictures through the kaleidoscope, free of charge.
Fun historical fact
One fun fact that we learned from the museum earlier that day.
The Kaleidoscope store was in the same building that used to belong to the richest lady in Jerome, who used to run the prostitutes.
See kids, who said history wasn't fun?